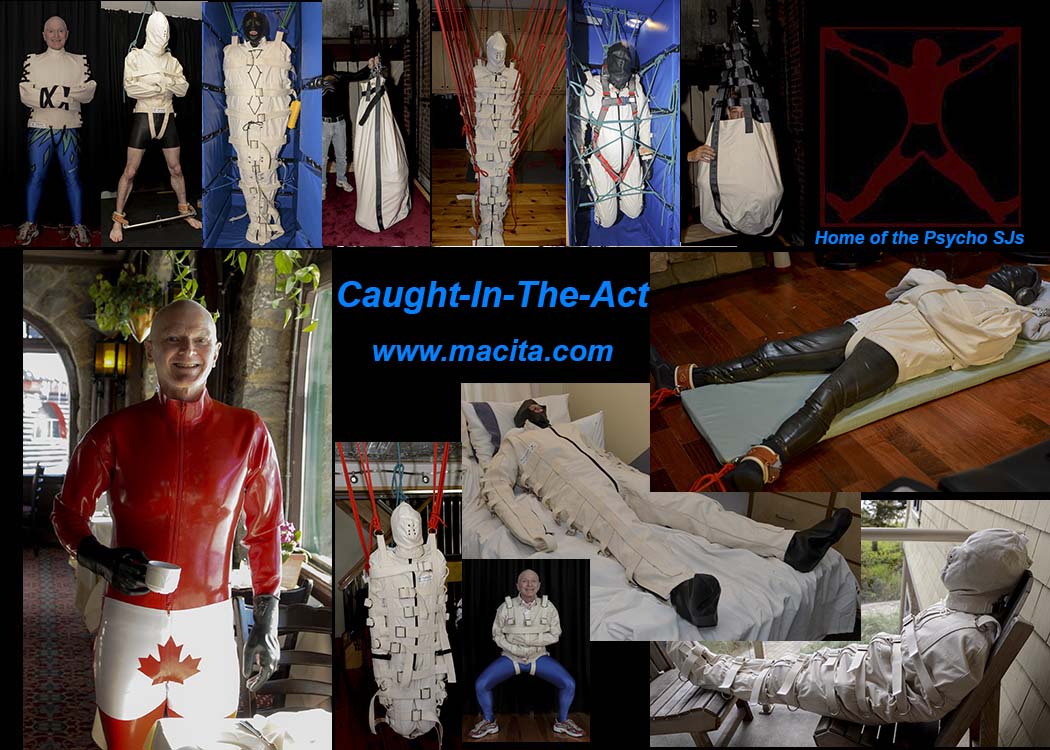 Caught-In-The-Act started as a hobby in 1985 and became a full-time caree for Max Cita in the 90's. A small business focused on customer service with custom designed escape artists type of restraint devices in latex, leather and cotton. Max and Caught-In-The-Act welcome requests for special designs of equipment for your professional or amateur escape artist needs. If they can be done, and done well, then Caught-In-The-Act will be delighted to make the items for you.
email: drmadmaxcita@gmail.com
About The Caught-In-The-Act Logo



This little man spread-eagle is an interpretation of Caught-In-The-Act escape artistry. The logo was the position of Max's first escape artist performance which was hailing the public to come in and enjoy. It signifies that Caught-in-The-Act is about escapology requiring physical and mental abilities, trust and competency towards a positive outcome.
Come Visit Vancouver Island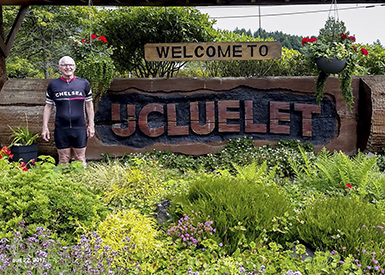 Max Cita grew up in rural Eastern Ontario and now lives on Vancouver Island in a small West Coast town. It is a fabulous West Coast tourist town: great parks and of course sports: fishing, camping, surfing, hiking, biking and scuba diving close by. You can bicycle year round on or off road. Scuba diving sites are less than an hour away. Local art is internationally recognized. We even have an aquarium and really big beaches.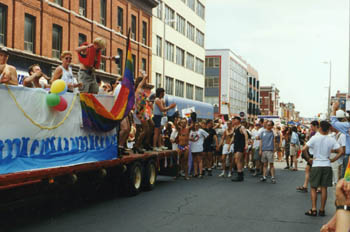 About Max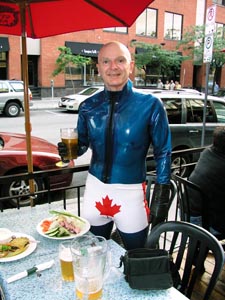 Max is in your face latex and leather fashion person as well as escape artist. He likes to wear edgy fashion on the street. This show off attitude is designed to wake up and bring more people out of their closet of three piece suits and frumpy peer pressure snobbery. But then vanity, ego and so on is part of Max too. So Max has latex fashions, and leather ones, and lots of wet suits and drysuits, lycra for cycling and skiing. You will see him shop, walk and travel in comfy colourful rubber or lycra during the day. Night time is more about wearing fashionable latex. In colder times there is rubber hazmat, environmental suits, leathers, scuba wet and dry suits to keep him warm all winter long. Now that is bizarre, but he loves it. Max is a rubber fetishist. And don't forget he loves his boots.
Max and his partner have performed coast to coast, shocking and intriguing large and small audiences with body play, escapology, and spoofs of Dr. Mad Max, the psycho scientist and escape artist.